PURE DERMA, ASHFORD KENT
At Joanne Fuller Beauty & Aesthetics we are proud to offer the latest in aesthetic skincare treatments, we are delighted to announce the arrival of the new PUREHYDRO facial machine. This facial machine is a breakthrough in aesthetic technology, suitable for all skin types, you are guaranteed instant results after just one treatment. The PureHydro machine allows our highly trained therapists to tailor a bespoke facial just for you. The PUREHYDRO facial machine has been created to deep cleanse, remove dead skin cells, oxygenate, hydrate, tighten, lift and firm the skin, leaving you with radiant, younger looking skin. To find out more about this brand new facial treatment at the salon, please call us on 01233 878476.
Fire and Ice
The cooling and heating system allows to contract and expand pores.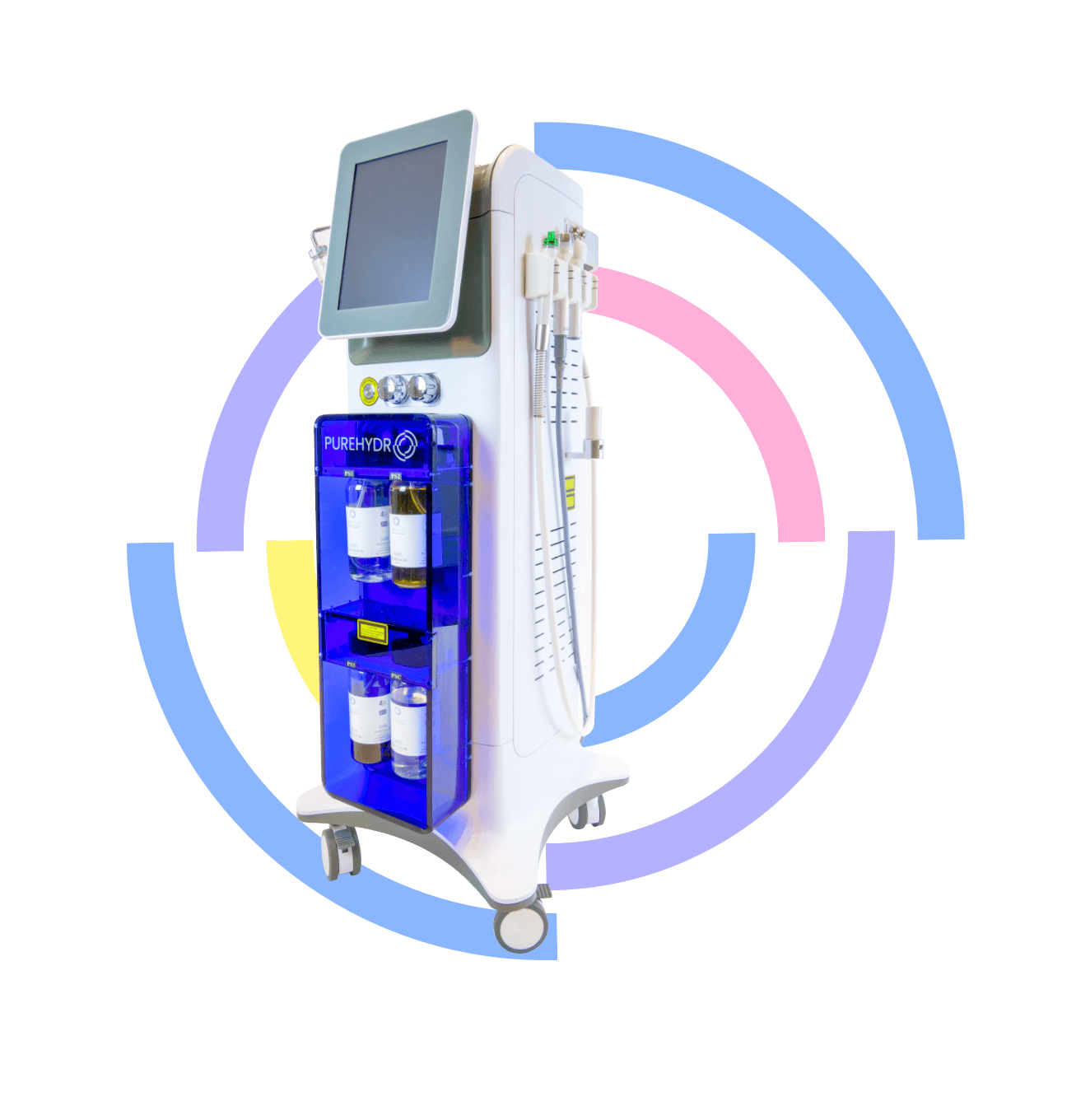 Pure Infuse
The cooling and heating system allows to contract and expand pores.
Pure Oxy
Designed to nourish your skin and promote collagen growth through spraying highly concentrated molecules of oxygen into the epidermis. The oxygen that is applied to your face and neck is infused with vitamins, essential nutrients and botanical extracts.
Pure Lift
Radio frequency technology is used to increase collagen reproduction and skin tightening, resulting in collagen and elastic production.
Pure Lymphatic
Circle movements aids lymphatic drainage and product infusion, when combined with the PureGlo.
Pure Firm
Utilising microcurrent, often referred to as a natural facelift, reduces fine lines and wrinkles, while firming your skin and defining your features. Improve muscle tone, reduce puffiness, increase cellular activity and tighten pores.
Pure Peel
Removes debris from pores with painless suction. Utilising a combination for 3 solutions, to cleanse and smooth the skin.
Pure Oxygenation
PureGlo allows oxygen to be drawn into the skin. A reaction occurs between the capsules and the active ingredients causing minute carbon dioxide bubbles on the skin.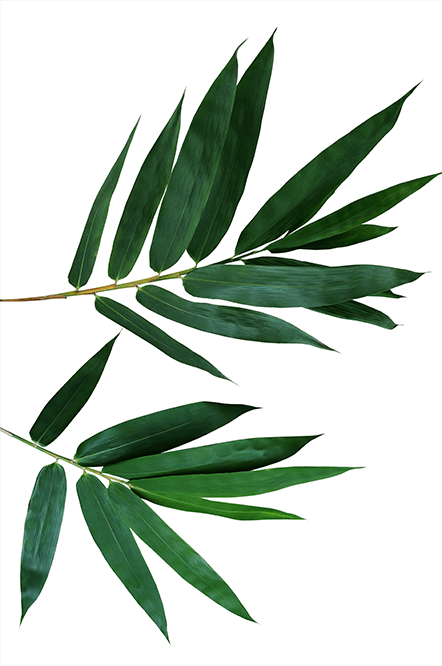 Price List
Aqua Deep Cleansing Peel | £50
Removing debris from pores, impurities, dead skin cells and leaves skin fully cleansed whilst also tightening pores.  
A hydrating mask is incorporated to rejuvenate & improve the appearance of fine lines/wrinkles.
A Fire & Ice approach is used, heat is used to open the pores and increase blood supply.  Then a cooling system chills the skin to 5 degrees centigrade resulting in a firming and tightening effect.
Skin tightening & contouring (30 mins) | £50 
Ultrasound is used to increase collagen & fibroblast activity to improve skin & elasticity.
Skin tightening & contouring (60 mins) | £95
Ultrasound & Radio Frequency is used to increase collagen & fibroblast activity to improve skin & elasticity.
FREQUENTLY ASKED QUESTION
S


Everyone! One of the HydroFacial's biggest draws is that the treatment is suitable for virtually any age and skin type — save for a few exceptions. This treatment is nice for teenagers with acne, adults with pimples, wrinkles, and hyper-pigmentation, and for older patients with sun damage and even flaky pre-cancerous spots (as part of more serious treatments).
How does a purehydro work?
It uses advanced, patented vortex technology to deeply cleanse the skin and effectively deliver botanical ingredients containing nutrients such as hyaluronic acid, horse chestnut seed extract, red algae extract, copper, zinc and magnesium peptides to where they do the most good. In addition, HydroFacial also delivers powerful antioxidants to counteract damage by free radicals – from pollution, sun and stress – which can degrade the skin and accelerate the ageing process.
What Else Can This Treatment Offer?
In addition to the wide range of concerns that PureDerma can treat, Microneedling / RF Combined with cosmeceutical grade skincare, can also aid skin hydration by delivering products directly into the skin once the channels have been opened following the micro-needling treatment.
What should I Do/Avoid after a Hydrofacial?
We recommend not to apply any make up for the rest of the day and try to avoid sweating and touching the skin. A sunscreen will be applied at the end of the treatment, it is recommended that you continue to use a minimum of SPF 30 everyday to protect the skin from sun damage and maintain your results for as long as possible.
How long do the effects of hydrofacial last?
The glowing skin results and hydration may last 5 to 7 days or even longer when continued monthly. We don't believe in quick fixes, so regular treatments are recommended for improving the appearance of fine lines, wrinkles, brown spots, oily and congested skin.
A HydroFacial treatment can improve your skin in so many ways.Its many benefits include a more hydrated, bright, plump, and clear complexion. Plus, it can also improve signs of ageing. The treatment reduces fine lines and wrinkles, increases firmness, evens tone, texture, and brown spots, as well as reducing enlarged pores.
What are the stages of the Hydrofacial treatment?
Every treatment will consist of; Lymphatic drainage, Deep cleanse and exfoliation, Light glycolic peel, Extractions, Antioxidant and Hydration infusion, LED lights. Extra products are added in for specific skin conditions.
Is hydrafacial suitable for Sensitive skin?
Yes, HydroFacial is suitable for all skin types. If your skin is very delicate the suction can be turned down to make it less abrasive.
How often should I have A HydroFacial?
For optimum skin health a monthly treatment is recommend keeping the skin cycles renewing regularly, for specific skin conditions such as acne an intensive course of 6 treatments is recommended once a week and then should be maintained monthly.
Is Hydrofacial better than Microdermabrasion?
Microdermabrasion removes the dead skin layer, HydroFacial does this at the second stage of the treatment, but also infuses products in to hydrate simultaneously. You then have the other 5 stages, why have 1 treatment when you can have 6?
What is hydrofacial good for?
HydroFacial is an effective treatment for all skin types, everyone will benefit from having healthier and more hydrated skin, however variations of the treatment can be made to treat:

Acne
Pigmentation
Dehydrated skin
Anti-ageing
Fine lines
Wrinkles
Rosacea
Blackheads
Uneven skin tone
Uneven skin texture
Why choose HydroFacial at Joanne Fuller Beauty & Aesthetics
The HydroFacial is one of the most popular in-office facial treatments right now. So popular that one is performed every 15 seconds around the world.

That stat alone is impressive, but the treatment's become the go-to facial for celebs your co-worker and Facebook friend from high school because it targets many of the most common skincare concerns like dryness and signs of aging with little to no side effects.

It produces immediate and instantly visible improvements to the skin that you can see and feel after every visit – which is why many people choose to have regular treatments and make it an essential part of their beauty regime.

It can also improve a number of common skin concerns including age spots and pigmentation, fine lines and wrinkles, dull dry and dehydrated skin, oily, congested skin and acne. Sent from my iPhone
OTHER Treatments
If you have a question about any of our treatments, please call us on 01233 878476
STAY UP TO DATE WITH Joanne Fuller Beauty & Aesthetics, RECEIVE SPECIAL OFFERS AND PROMOTIONS AND MUCH MORE
"The salon is beautiful, Jo is brilliant, very professional and helpful with all decisions, I had my eyebrows done by Jo and I wish I had it done years ago, I am so happy, my confidence ....."

- Ness -

"Had an amazing facial today with Jo, a Christmas gift from my daughter. The best facial I've ever had, my skin is glowing and feels very soft this evening. Jo is really lovely, very friendly and put me at my ......"

- Julie -

"Was so good to be back in the salon with Jo for an amazing facial. It was so restful and soothing it felt like a nights sleep!! Jo is obviously happy to be back at work doing what she does best, making you ....."

- Jackie -

"I had a wonderful treatment today with Joanne, my skin feels amazing and the service was first class. I highly recommend and will certainly visit again in the future."

- Elle -

"Honestly couldn't give Jo enough credit for my appointment today! My lashes are amazing, but to make me and my 12 week little man so welcome and comfortable is where the credit is ....."

- Abbie -

"Joanne is just the best! So relaxing and lovely to talk to. The Salon itself is beautiful I had the purifying pedicure and deluxe dermplaning facial - both amazing and I'll definitely be back again!"

- Sam -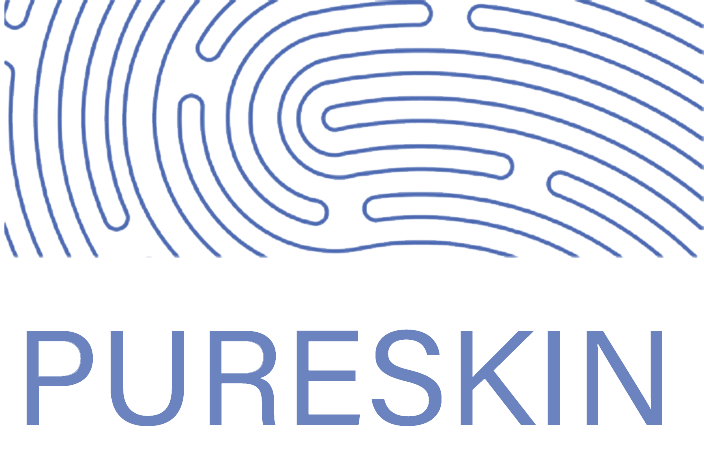 ---